Cura Idex Calibration Parts Plugin
With IDEX printers, the print heads must be aligned with one another so that an unwanted offset occurs when changing from one extruder to another.
The plugin is used to simply insert corresponding calibration parts with which the offset can be determined or checked.
The Cura plugin was tested with Ultimaker Cura 5.2, but should also works with Cura 4.X.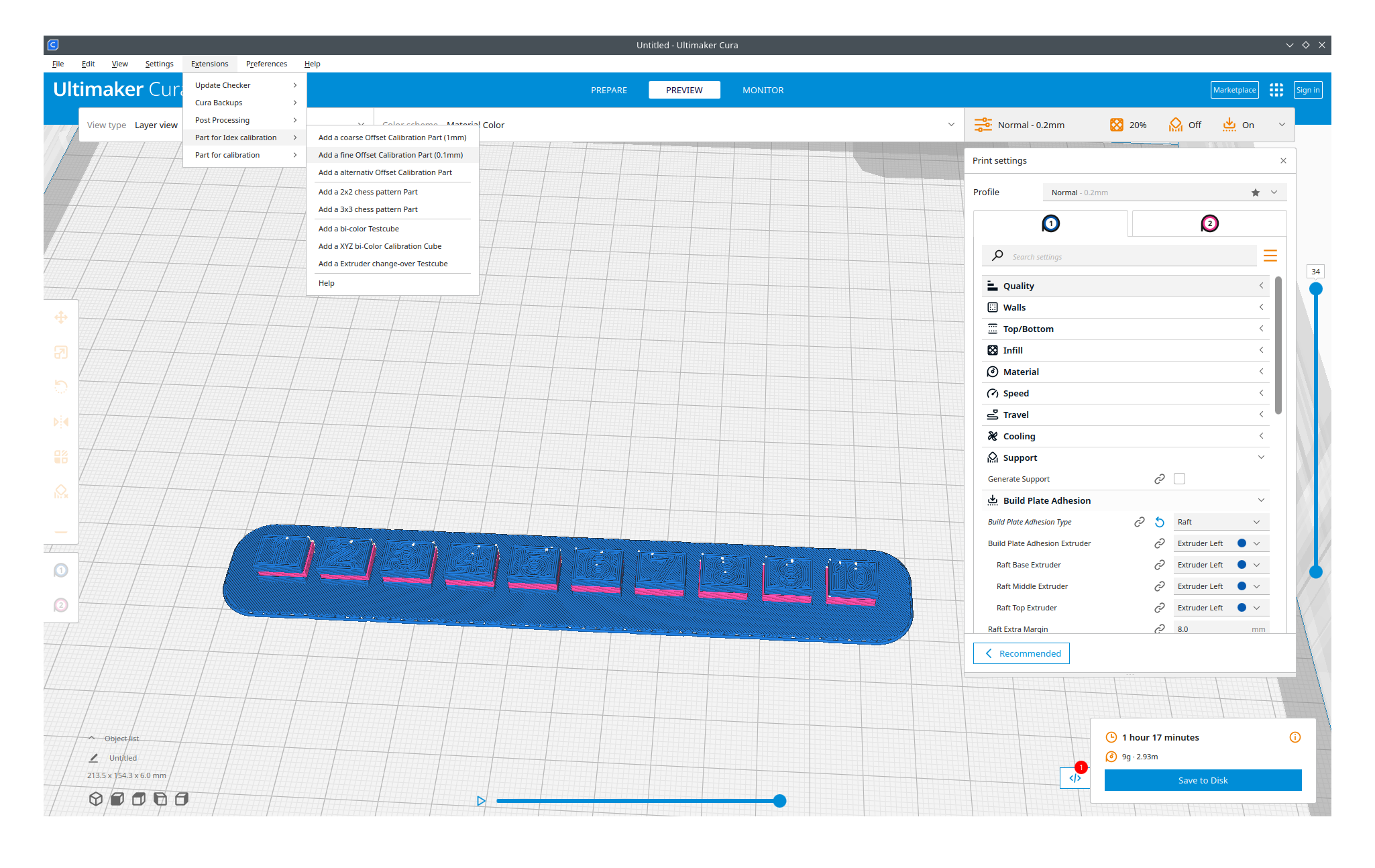 Changelog
1.0.0
1.1.0
Add manual and calculation tool
1.2.0
Integrate select all and merge models
Download
Weedo like XY-Offset calibration parts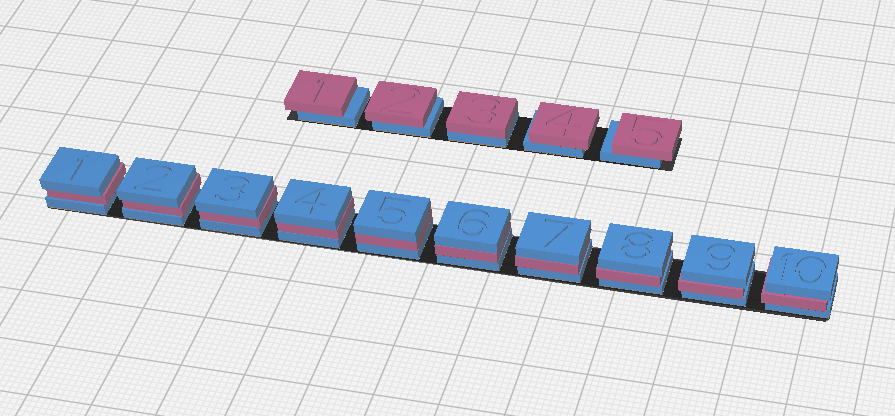 Alternativ calibration part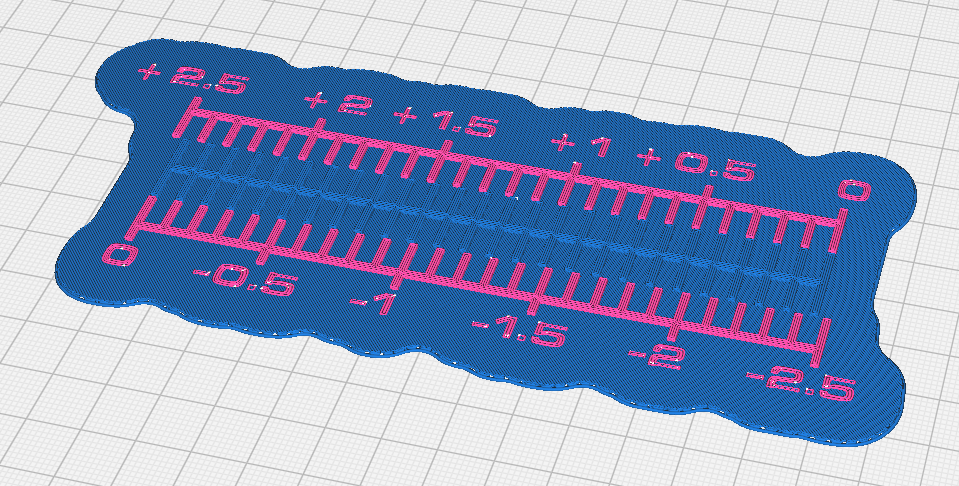 Chessboard pattern parts for high-precision calibration with a caliper gauge
For application see Set the XYZ offset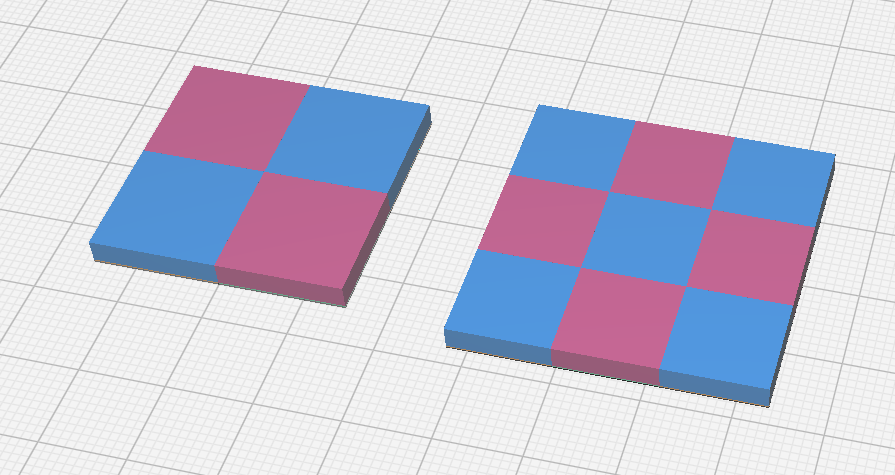 Offset verification parts