Print directly from Cura via WLAN/LAN
According to my research, printing from Cura via the printer's WLAN interface is not possible because a piece of software is missing. In order to send the print job from Cura to the printer, you have to take the detour via OctoPrint.
Install

Open Cura and install the OctoPrint connection plugin via the Ultimaker Marketplace. Restart Cura. Set up OctoPi on a Raspberry Pi as described under OctoPrint for Weedo X40.
Log into OctoPrint on your Cura PC via the browser and connect OctoPrint to your Weedo X40.
Setup
In Cura, click Manage Printers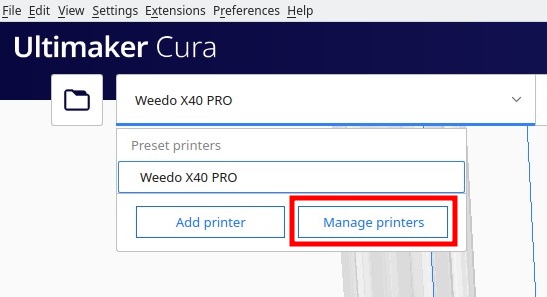 Use Printer Manager to select your printer and click ConnectOctoPrint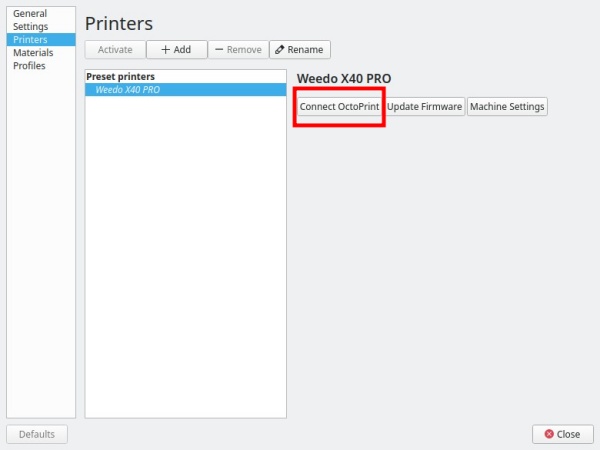 In the pop-up window, enter octopi under Ip address. Under Instance enter a name such as weedoX40 and click OK.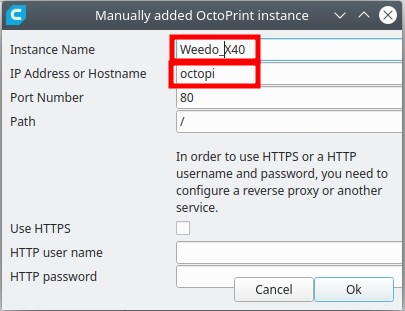 Select the printer and then click Request. Log into OctoPi via the browser and confirm access. Switch back to Cura, set the connection option if necessary and click connect. An icon with a blue tick should now appear in front of the printer name in Cura (top left).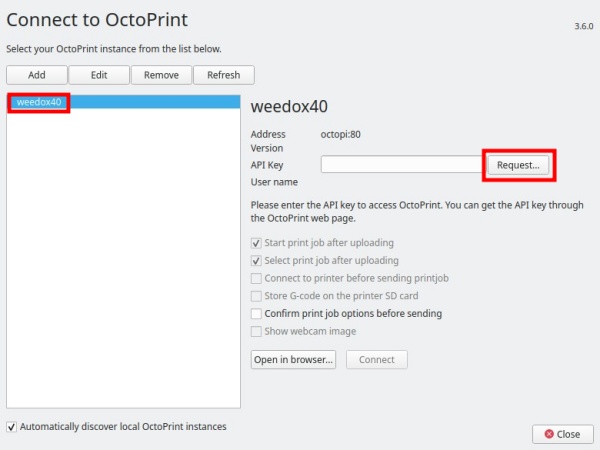 The icon means you are now connected to Cura with Octopi. Finally, close the dialog box.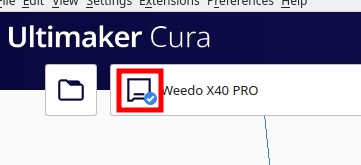 Print via (W)LAN

Slice your model and click Print with OctoPrint